Physical Education is important for the development of youth. From the earliest ages, where large and small motor skills are essential, to older kids that will learn more advanced concepts like footwork, fitness, hand/eye coordination and self defense techniques.
PV Karate has developed this program to focus on the important skills of self defense. Whether it's a girl or a boy, karate is helpful in teaching self defense. It could be defense against a stranger or predator or even bullies. Through games and drills kids will develop better motor skills, listening skills and self confidence.
Simply follow along with the lessons, help your child practice and send in video progress checks and your child will not only get their physical education requirement fulfilled, but they will also gain a skill and a new belt rank!
All courses will include a testing for a new belt at the end. This will be scheduled with the student and done online or in person.
We offer sibling discounts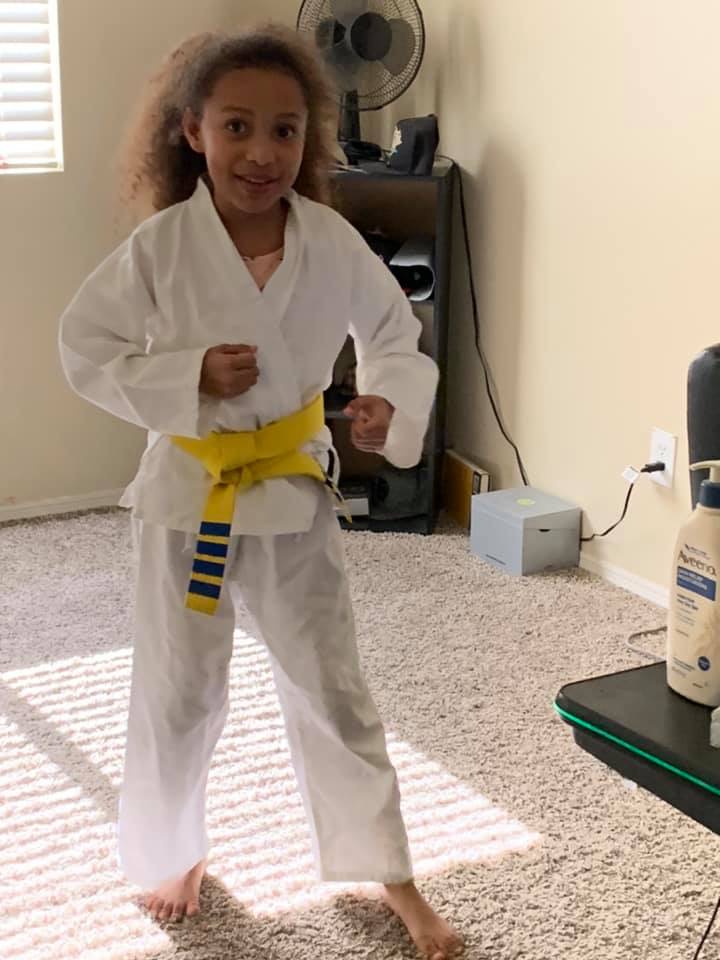 Online Karate Course of Study. $59
Practice Karate from your home! You can do it on your own time and place. Our curriculum has all been created and organized to give you the opportunity to study at your convenience. Includes tips for parents to help teach and guide. You will send in periodic videos for reviews and corrections.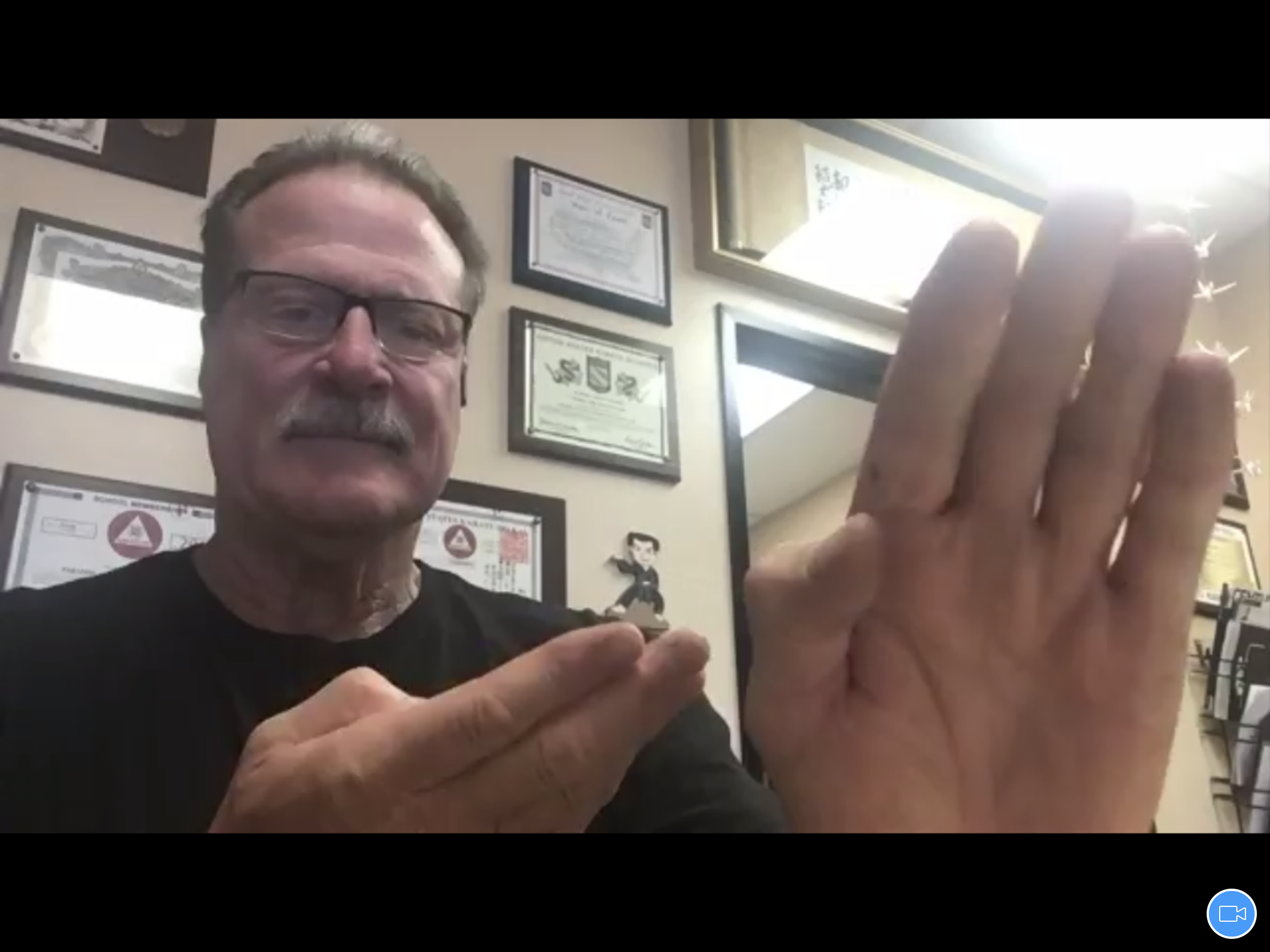 Online Karate Course of Study Plus $129
You get everything you do in the Online Karate Course Study plus 6 online private lessons with Sensei or Guro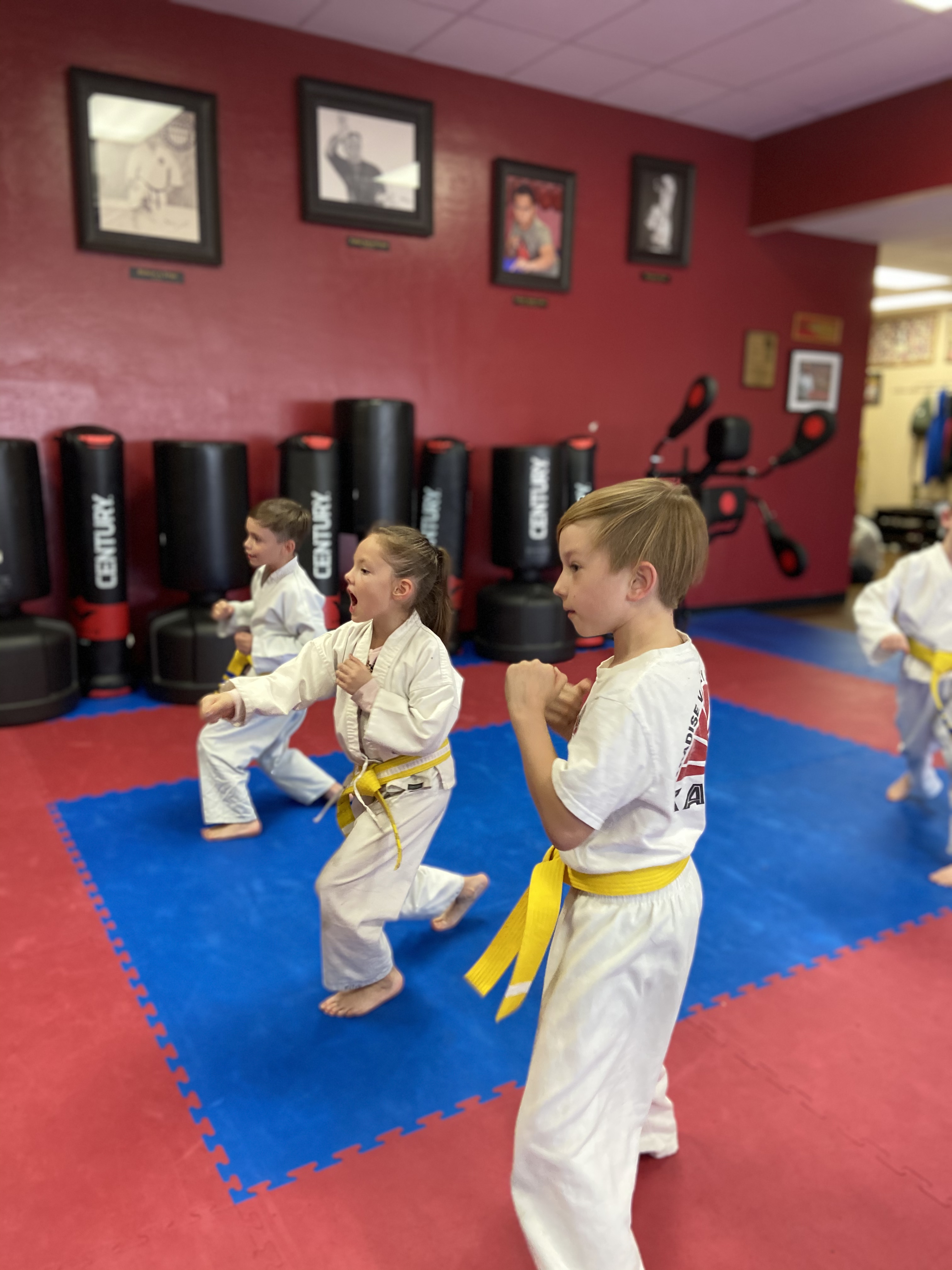 Online Karate Course of Study Black Belt Club! $199
You get everything in the Online Karate Course of Study and the 6 online Privates. Plus you also get 6 Group Classes at the school so they can work with other students.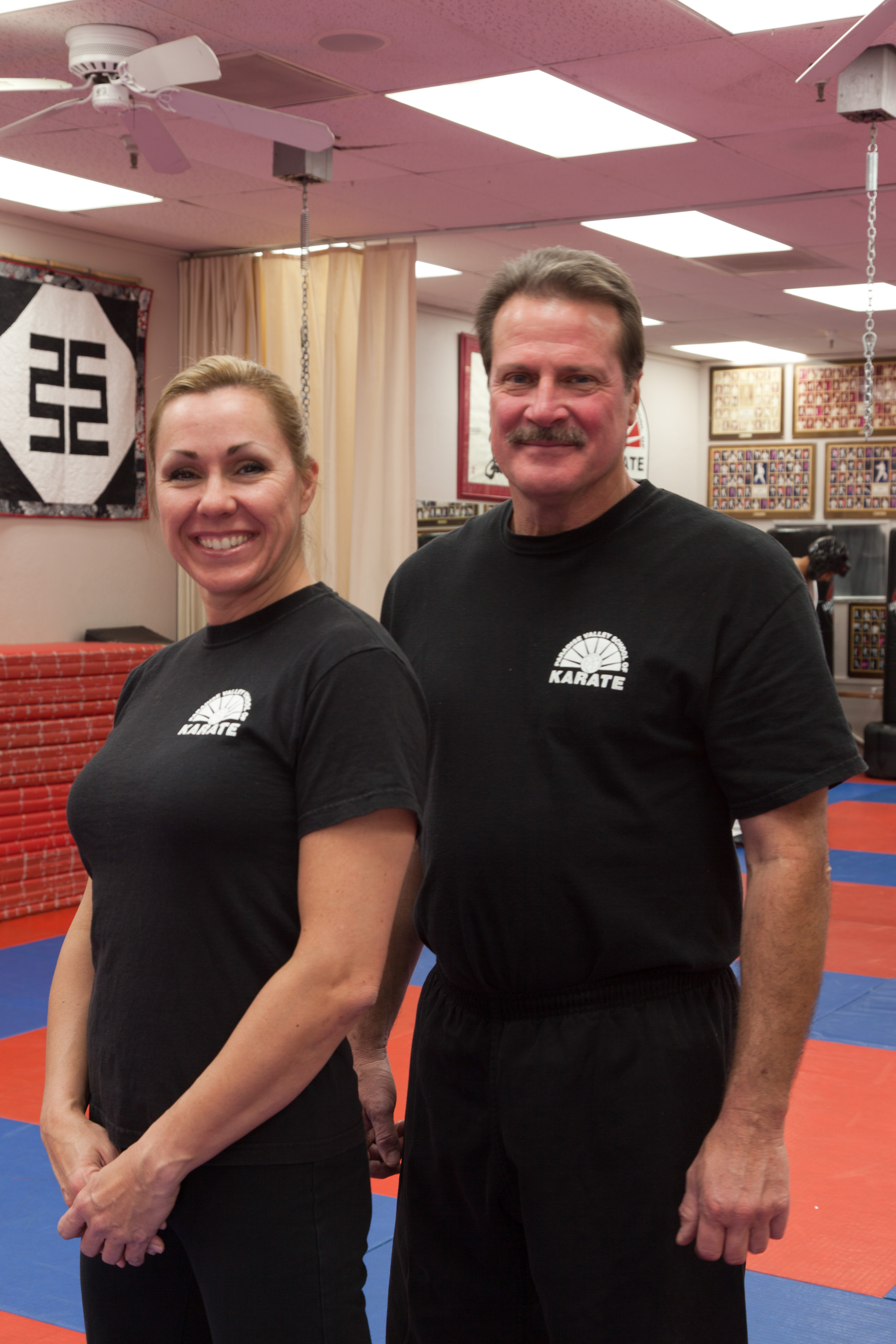 Hi, meet Sensei Wall and Guro Heather.
Sensei Wall opened Paradise Valley School of Karate in March of 1981. He and his wife own and operate the school. Teaching karate and kali to all ages. Both are members of the United States Karate Alliance Hall of Fame and have been World and National Champions. They now share their experience and knowledge with their students.